---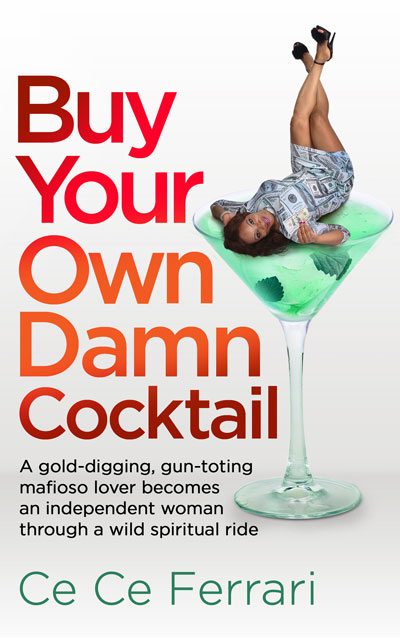 "Buy Your Own Damn Cocktail"
A rated 'R' version of Elizabeth Gilbert's book, Eat, Pray, Love
Are you fearful of being alone?
Are you fed up with the lack of gratitude from people you support?
Are you disappointed with ancient religions that don't have meaning for your modern day challenges?
Buy Your Own Damn Cocktail will show you how to:


Become your own BFF–Best friend forever


Become emotionally independent


Create your own personal religion that works for you
About The Book
This entertaining memoir begins with a young girl growing up under the watchful eye and suppression of a Jehovah's Witness mother. While trying to blossom into the megawatt personality she was meant to be, Ce Ce Monroe is always dealing with oppressive relatives, the judgment dictated by Kingdom Hall principles, and a dad who is quietly strong but never rocks the family boat.
Ce Ce is a delightful protagonist who shares her journey from an early marriage and pregnancy to becoming a police officer, flight attendant, and radio personality. Her enthusiasm and drive always shines as she goes door to door to sell Watch Tower and Awake magazine or volunteers to work undercover, posing as a prostitute to nab 'johns' buying illegal services.Her open heart and willing spirit leads her to falling in love with the brother of a crime boss, making a spiritual journey to India, and learning to get in touch with her own spiritual beliefs. Her introspection helps her admit her mistakes as a mother, forgive herself, and decide to stay open to the spiritual love she is finding all around her. Ultimately, her growth and special gifts in reading others lead her to assisting others on their own spiritual journey.
The realization that she is independent, worthy, and spiritually whole, Ce Ce grows into a woman she respects. Her light is shining brightly as her story moves her higher. In a real sense, her story is every person's story. Our transformation is finding out who we are and what we mean in relation to the universe. Lucky is the person who can enjoy the ride as much as Ce Ce does.
---
---
---
---
---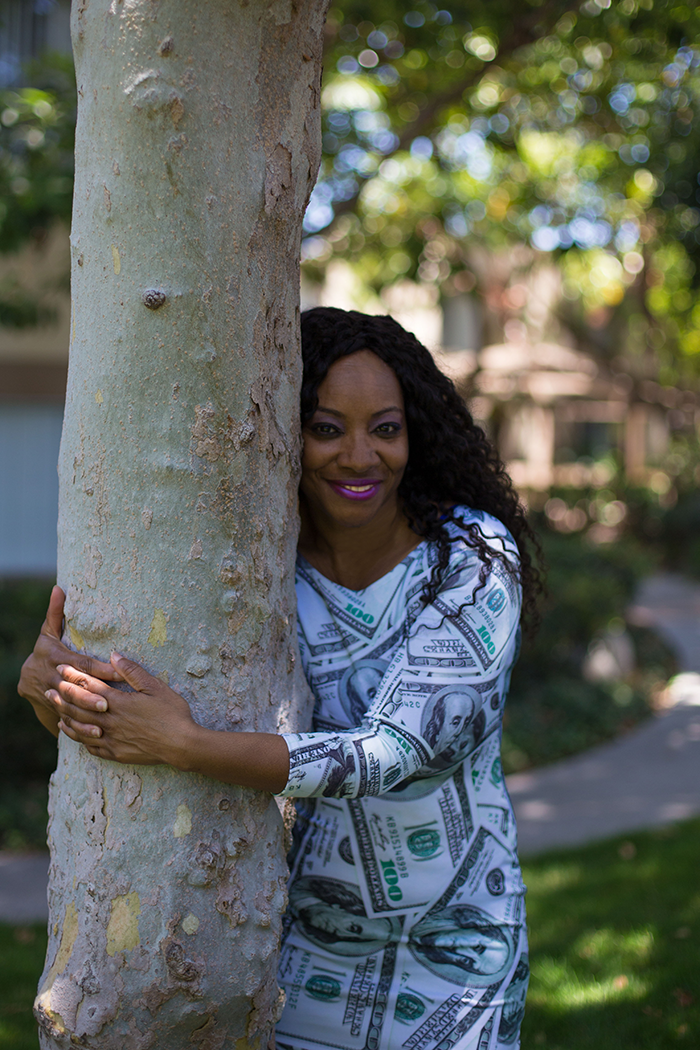 About The Author Ce Ce Ferrari
Ce Ce's spiritual teacher tells her, "You have lived ten lives in one lifetime." That's an understatement. What a story of setbacks and breakthroughs, temptations and downfalls, love and death and deliverance! And…it's a very funny book. During her days of scamming what she thought were free cocktails at bars she would look at her watch and say to men, "You've been talking to me for over ten minutes and you haven't offered me a drink. If you aren't buying cocktails please move on because you're blocking buyers."
Challenged as a child by the lack of love from her seriously off-balanced family, and fanatic Jehovah's Witness mother, young Ce Ce hides pain behind her defiance to improve herself. As the author she can look back with pride at all of her doomed triumphs—compassionate police officer, flamboyant radio personality, sexy nightclub charmer, stalked mob girlfriend, and stoical flight attendant. It's true that her many pursuits make her confident, charismatic, and perceptive, but she cannot avoid the nagging sensation that her conquests are a sham. She discovers a dark side of self-reliance in her vast emotional emptiness. Now what?
So begins her funny and often painful spiritual quest. Ironically, inner peace is a bumpier ride than her rollercoaster material life. Still willing to try almost anything, she finds gurus and healers and psychics and self-appointed redeemers who all give her insights and all mess with her head and body. She receives visions and visitations that wreak havoc with her emotions and health. She gains mystic abilities she cannot control. But she learns her soul is intact, and as the book closes she has reached true and enviable clarity about who she IS and exactly what she must do with her life this time around. This book is an announcement and an invitation. A beautiful woman, beautiful sprit, beautiful story… that has clearly just begun.
Praise for Buy Your Own Damn Cocktail
"An inspiring book with many great lessons about strength, humor, love, sex, loss, deceit and joy."
— Dave Block

"This book is about all of us–tossing out the bad in our lives and keeping the good."
— Judi Light

"Ce Ce's story is an invitation for you to delve into the dark side of your emotional emptiness."
— T.M. White