About Ce Ce
Ce Ce Ferrari, America's Hottest Thought Provoking Speaker and Author, is a former Police Officer and Megawatt-Radio Personality.
She's an expert at helping people learn the power of taking personal responsibility, which helps them become emotionally mature.
She's an eloquent, captivating, fun, speaker who enjoy speaking about politics, spirituality, sex, religion, and relationships.
She's the Author of the book, "Trump… Divine Intervention or Not?"
Her soon to be released books are, "My Letter To President Trump" and her memoir, "Buy Your Own Damn Cocktail."
My Mission
My mission is to help people expand their consciousness which enables them to have a better understanding of themselves and others.
We must first know our selves through self-awareness before we can know another.
I teach people the importance and power of daily reflection, pondering and wondering.
These tools help us become wise men and wise women.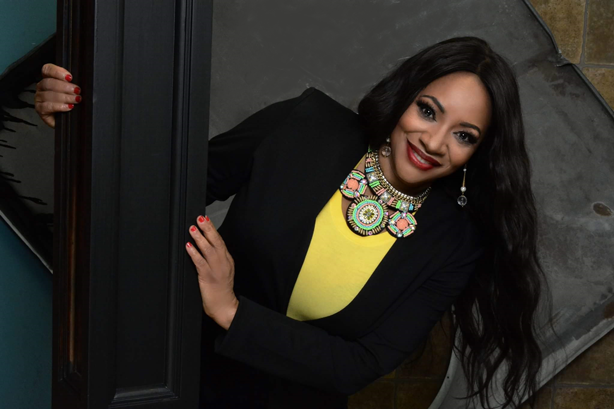 TESTIMONIALS
Call 911 because Ce Ce Ferrari, America's Hottest Thought Provoking Speaker will ignite your audience! She's brave and speaks straight from her heart as she shares her strong passion for helping women become all that God has created them to be.
Ce Ce is one of few black women who's willing to risk their career and standing in their own community. Her eloquent, energetic, and inspirational, unique ideas and thoughts about religion, sex, relationships, and politics makes you thirst for more.
Rhonda Branch Yearby
Author, Speaker, Faith Builder and Forgiveness Coach
www.RhondaBranchYearby.org

Ce Ce Ferrari is insightful, accurate and fair. She speaks from her heart and cuts to the TRUTH with precision like surgical steel. She leaves the reader and audience hungry for more. One can only hope people will use her truths to guide their lives.
Timothy Madden
Author
TRUMP… DIVINE INTERVENTION OR NOT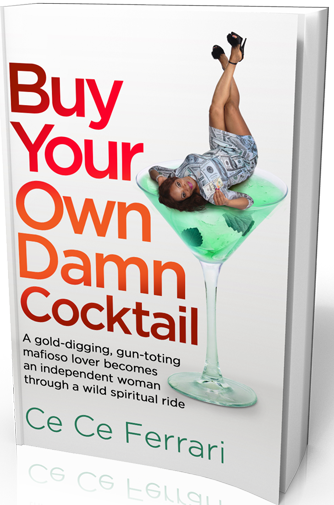 Trump Divine Intervention weaves spirituality into politics to show how we have the perfect presidential candidates for our necessary growth and transformation.
BUY YOUR OWN DAMN COCKTAIL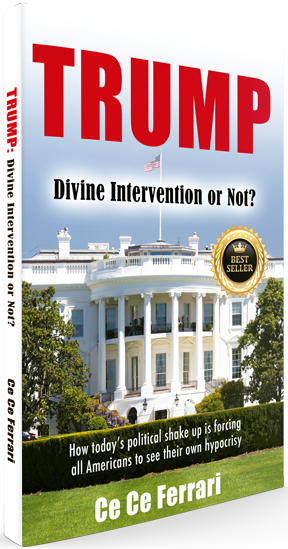 A rated 'R' version of Elizabeth Gilberts's book, Eat, Pray, Love.
Buy Your Own Damn Cocktail will show you how to:
Become your own BFF-Best friend forever.
Become emotionally independent.
Create your own personal religion that works for you.
COMING SOON
MY LETTER TO PRESIDENT TRUMP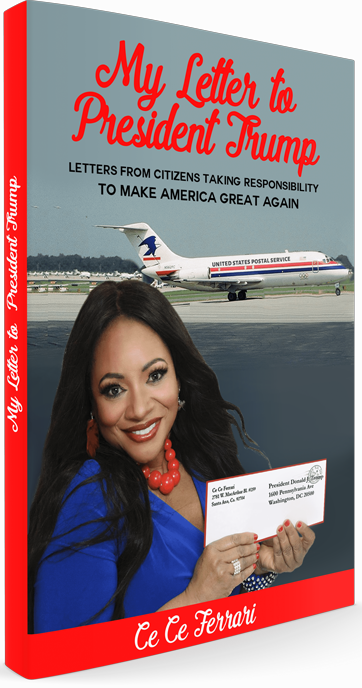 There are many people who are part of the PROBLEM. We all have an opportunity to step up and be a part of the SOLUTION we feel is necessary to make our country a better place to live. We're all in this together!
COMING SOON
SUGGESTED INTERVIEW Q & A
Why did you feel it was necessary to write Trump…Divine Intervention or Not?
How does Hillary Clinton and other democrats talk down to black people?
As an African American woman, and former police officer, do you feel Black Lives Matter help or harm black communities?
What makes your book different than other books about politics?
Why is it important for spirituality to be part of politics?
Why do you feel God had anything to do with Trump winning the election?
What is a Mystical Vangelist?
How does your message help Trump and Hillary haters learn to communicate like adults?
How do you handle the backlash and discrimination you get from supporting Trump?
Are you afraid for your safety because you're a Trump supporter?
What is Black privilege?
Who have been your favorite presidents and why?
Do you believe Trump is a racist?
Who can benefit the most from Trump…Divine Intervention or Not?
Why do you feel it's unhealthy for people to associate with relatives and friends who refuse to discuss politics because they disagree with them?
Click Here to download the Electronic Press Kit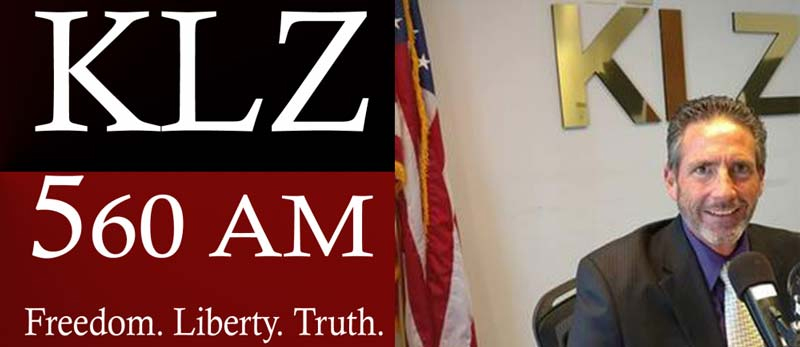 Listen to Ce Ce Ferrari's interview with host John Rush: